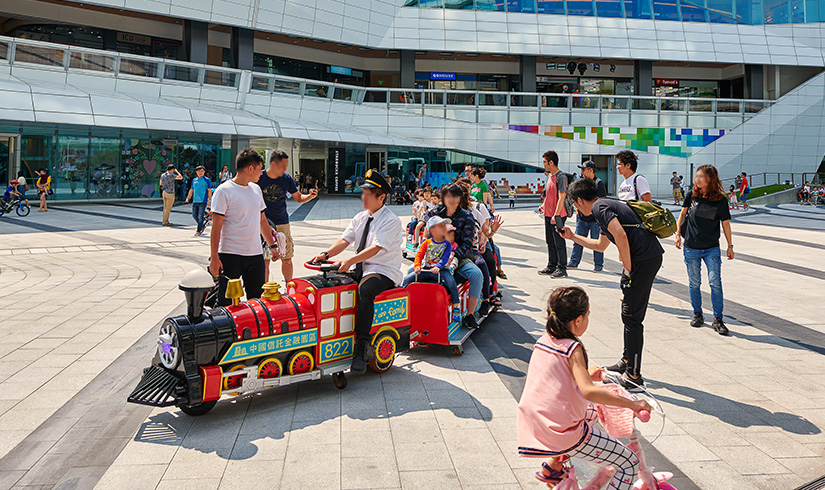 A space for families
We're an international financial headquarters but, as the park's many stroller-pushing parents and tricycle-riding tots attest, we're far from stuffy.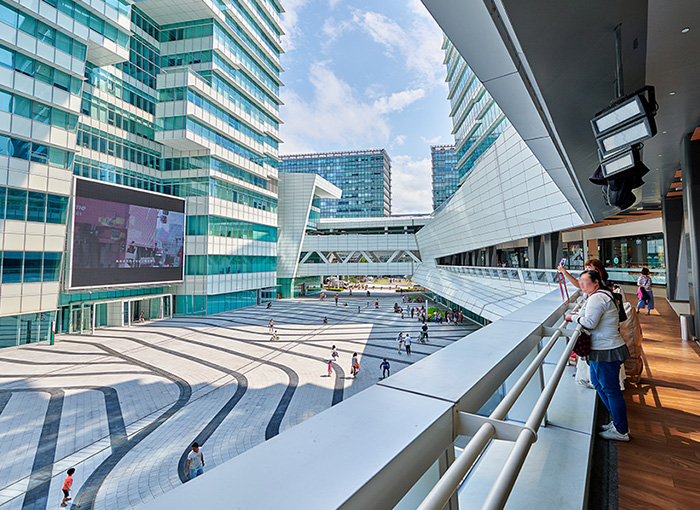 Dining and shopping
After opening in late 2014, CTBC Financial Park quickly became a favorite of not only those working there but residents of eastern Taipei in general. The park, which connects via an overpass directly to a subway station, is much more than office towers. Its restaurants, cafes, and dining stalls run the gamut from Malaysian curries to Californian salads, and when it comes to shopping, the dozens of options span sportswear to cosmetics to groceries and include trendsetters like Japanese homeware brand MUJI.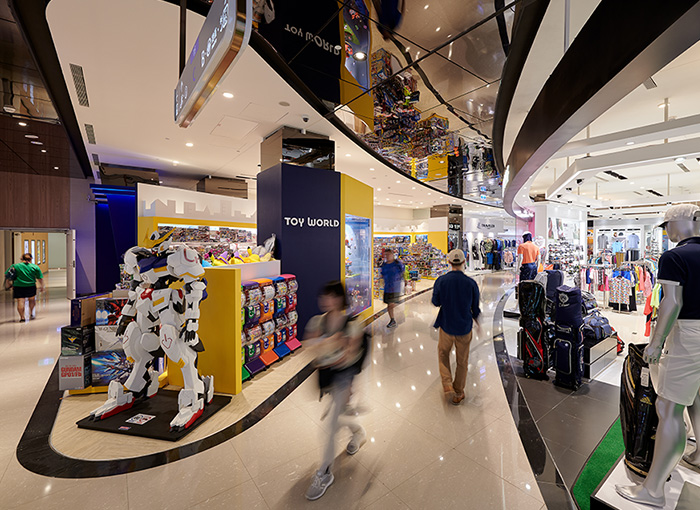 Family fun – squared
CTBC Financial Park's public square is at the center, literally and figuratively, of its status as a family-favorite place to spend time. The open space between the park's buildings is made good use of. On weekends and after school, you'll often see families strolling about and children zooming around on tricycles.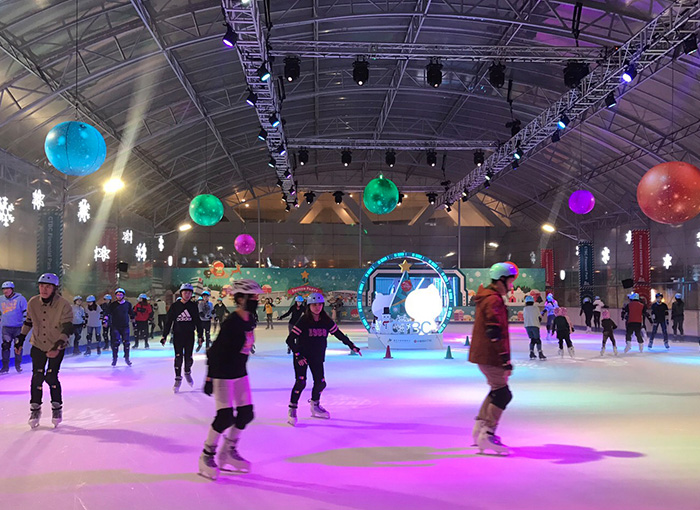 Charitable activities are also held in the square, and if there's a big sports event on, we broadcast it on the giant screen there – a prime excuse for a picnic.
The square hosts seasonal pop-up activities too, most famously in wintertime when it becomes home to Taiwan's only outdoor skating rink. It's the perfect way to celebrate the holiday season and admission is free.