Nurturing nature
We're redefining "urban jungle" with a much more literal twist, bringing a fern-rich oasis for the good of the local ecology and the community.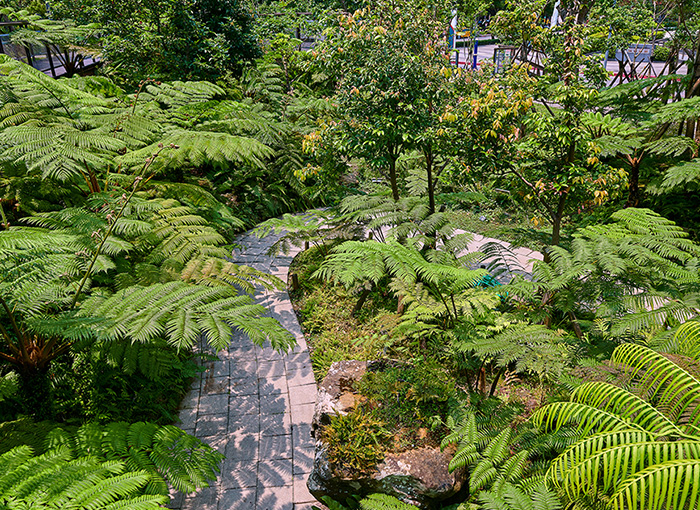 A park for all seasons
CTBC Financial Park has a ratio of green cover of 89% – from the grass on the ground up to the hanging gardens on the roof. Different areas of the park highlight Taiwan's diverse seasonal vegetation, such as with a cherry blossom walk in spring, maple path in fall, and pine forest in winter. Visit any month and there'll be something special.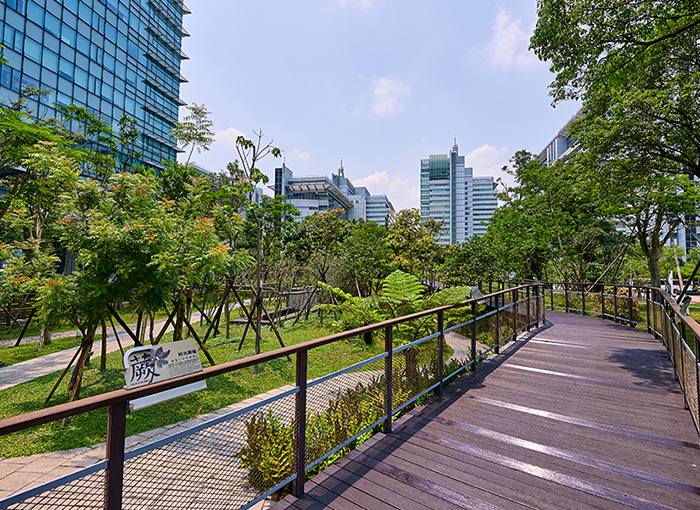 Fun with ferns
"They paved paradise and put up a parking lot" is a famous indictment of development, and something we've done the exact opposite of. What's now Sanchong World Trade Park was being used for parking when we took over the land on which CTBC Financial Park sits. We partnered with botanists from the country's top educational institute, National Taiwan University, and turned the space into a 12,015-square-meter oasis that, with 131 species, is the only fern park of its kind in the country.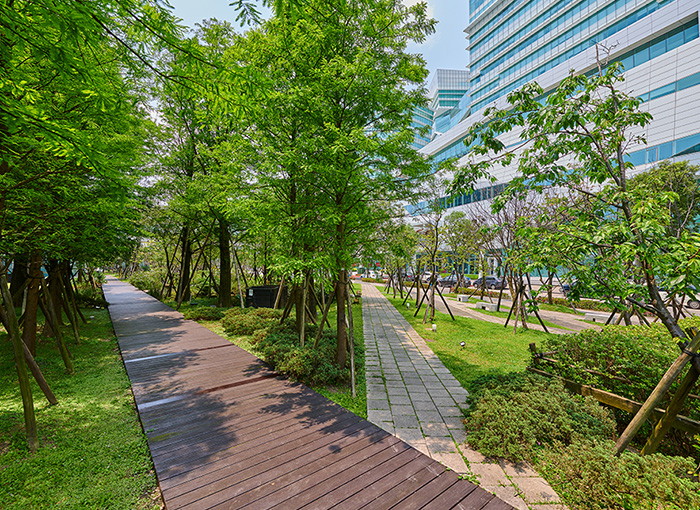 Now an educational green space, Sanchong World Trade Park features a variety of landforms such as wetland, trails, and every child's favorite – a splash fountain.
With its thoughtful layout, wide public areas, lawn, and recreational facilities, the park is the perfect place to while away an afternoon while enjoying a different, greener side of this city.