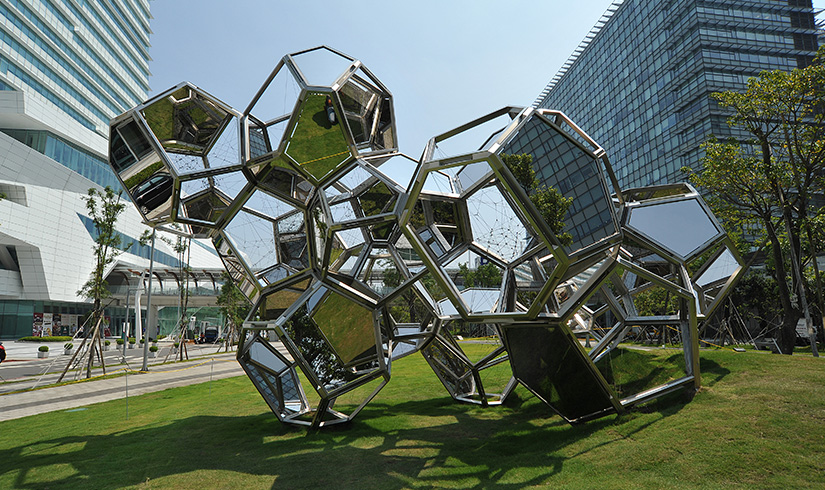 Art in the park
We value art – it nourishes the soul and makes spaces warmer. That's why we're so proud of the pieces we've curated and put on display around the park, inside its buildings and out. Each of them is bold and distinctive while still being culturally accessible to the public.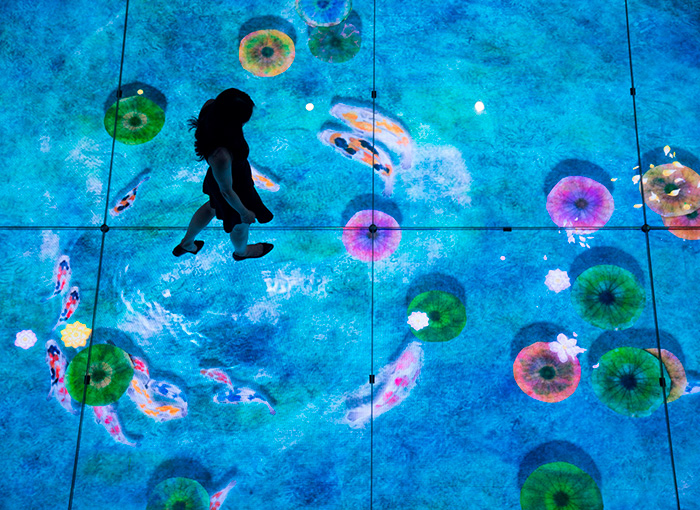 Multimedia and motion
Our art includes pieces commissioned for the park, arguably the most impressive of which is Circulum Formosa. Step foot inside the Building A lobby and there's no way your eyes won't be drawn to it. Rising 18 meters high, it's an interactive multimedia spectacle spanning 300 square meters of screens.
Being displayed is imagery celebrating Taiwan's endemic species and seasonal scenery. Flora and fauna move around the floor- and wall-mounted screens randomly, their behavior determined by numerous factors, from the temperature to the stock market to the movement of visitors walking over them.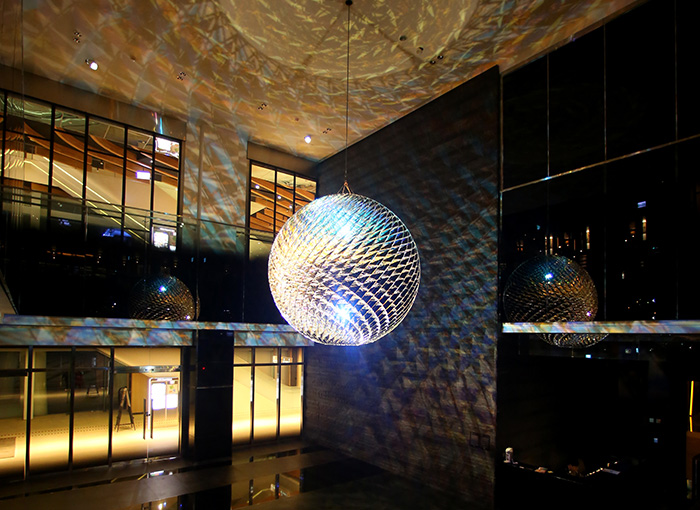 Illumination and enlightenment
Across in Building B, you'll find Enlightenment Sphere by Nordic artist Olafur Eliasson. Hanging above the lobby and measuring nearly 3 meters across, the mesmerizing globe is composed of 2,175 pieces of hand-crafted geometric glass. Each shard throws its own beam of light across the wall, floor, and ceiling, turning the hall into a massive kaleidoscope.
In Building C are other works not to be missed. Chief among them is one of British sculptor Henry Moore's iconic Reclining Figure castings, while others include Cathedral I by Andreas Gursky and Des Herbstes Runengespinst – für Paul Celan by Anselm Kiefer.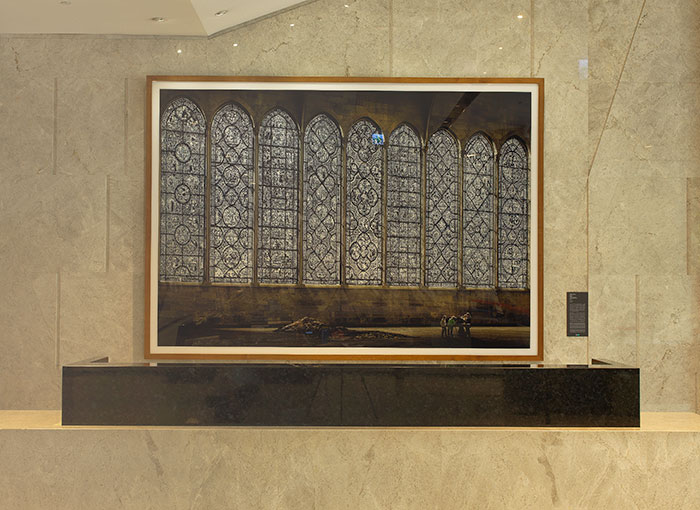 Exploring the environment
Our art collection extends outdoors, too. In Sanchong World Trade Park, Argentine artist Tomás Saraceno's Cloud Cities: HAT-P-12, a large constellation of 12 interconnected modules examines how we inhabit and experience our environment. The panels reflects the sky and the park, creating a hybrid architectural space for people to interact with.