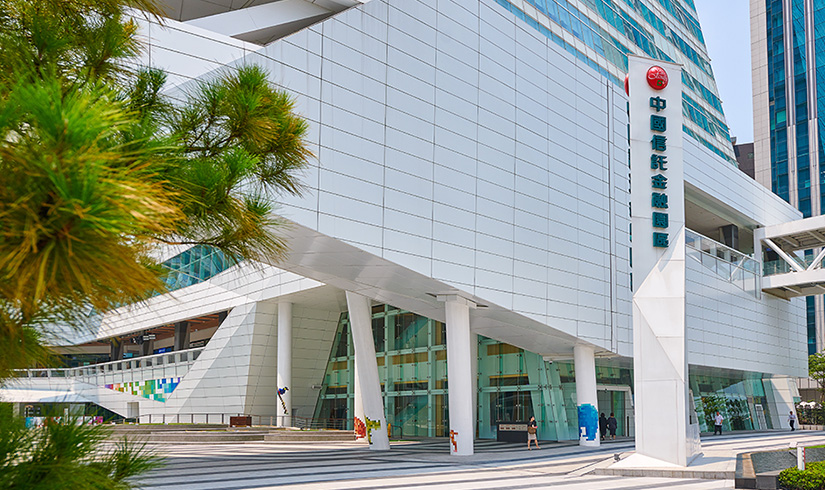 Inspired by family
Our slogan is "We are family", and we selected CTBC Financial Park's four key design philosophies accordingly: family, industry, aspiration, and sustainability.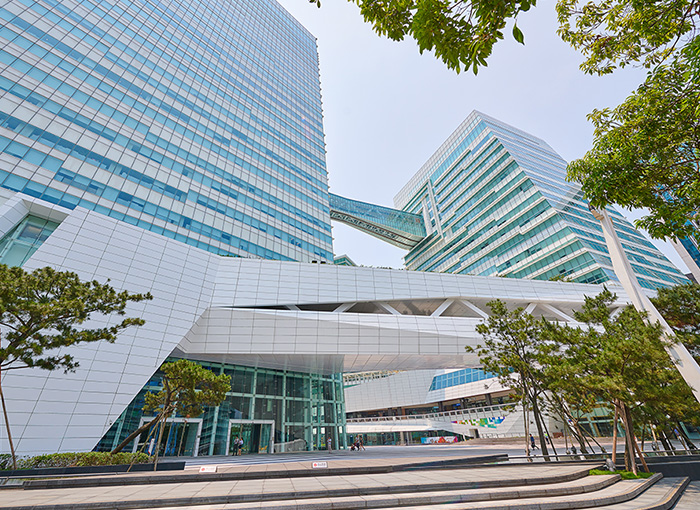 Culturally informed
Guided by our four design philosophies, the layout of CTBC Financial Park's three buildings borrows from the siheyuan, the traditional Chinese courtyard home. The park's three office buildings all lean toward each other, like a father, mother, and child relying on and drawing strength from one another.
The buildings, meanwhile, stand at staggered heights of 14, 20, and 30 floors, reflecting our rising stature in the region and the world.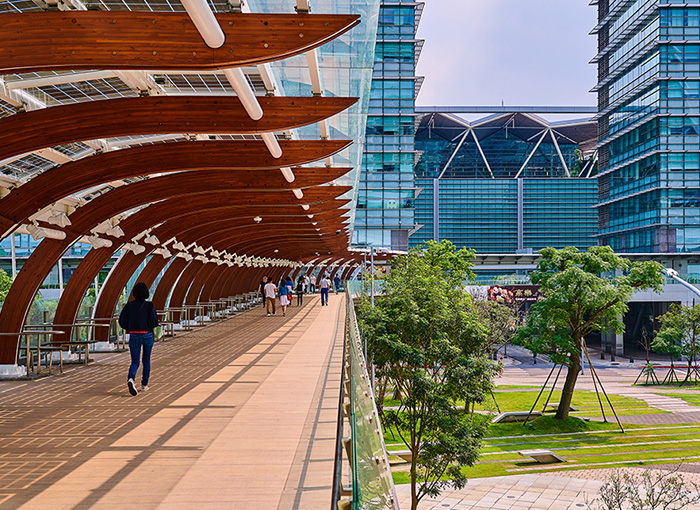 Environmentally minded
The green building ideal was central to CTBC Financial Park from its conception. Advanced eco-friendly infrastructure and equipment were integrated into the bones of the project, shrinking its carbon footprint. The sustainability-minded design has earned the park the Diamond-grade Green Building Label from the Taiwan government's EEWH building certification system. In addition, in 2019, it was awarded LEED O+M v4.1 Platinum Certification from the American Institute of Architects, the world's leading authority on green buildings, becoming Taiwan's first recipient of LEED v4.1 recognition.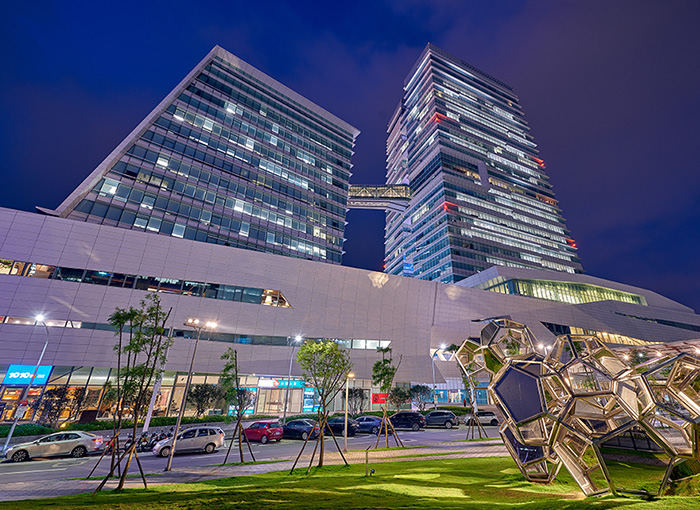 One of the park's most notable features is its temperature control system, which utilizes chilled beams on a scale unprecedented in Taiwan. By recirculating cool water through the ceilings of every floor, it keeps the buildings cool and comfortable with greatly reduced noise and risk compared with conventional AC systems.
Furthermore, water conservation measures are installed around the park. Among them is a rain collection system, the massive 2,625-ton capacity of which ensures no water is wasted. And, already years since the park's completion, we're still making it more sustainable. Recently, for instance, we replaced its offices' existing light bulbs with LEDs while also installing nearly 700 square meters of solar panels.